Don't Date Him Girl, Until You Check Him Out First!
Helping Women Date Safer and Smarter!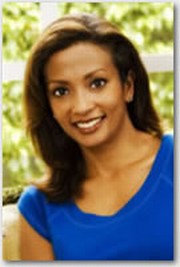 Don't Date Him Girl(DDHG) is one of the hottest women's website on the Internet! Don't Date Him Girl, until you check him out, first! We're helping women date safer and smarter. We also give women a rare look into the minds of men and what they really think when it comes to love, cheating sex, dating and relationships.

Tasha Cunningham is a love and infidelity expert and the creator of DontDateHimGirl.com, one of the hottest women's websites on the Internet. Ms. Cunningham, a former columnist for the Miami Herald, has been featured in the New York Times, the Sunday Times of London, the Wall Street Journal, GQ, Playboy, Elle, British Vogue, US Weekly and dozens of other newspapers and magazines.

She has appeared on The Today Show, CNN, MSNBC, CBS Early Show, Sirius, the Rachael Ray Show, E! Entertainment News, Fox News and many other TV outlets promoting DontDateHimGirl.com and teaching women how to avoid being cheated on and duped by a guy.

Cunningham is currently working on her first book, Man Management 101: The Ultimate Girl's Guide to Managing a Man due in fall 2008. She can be contacted at tasha@dontdatehimgirl.com.